Discover more from Rob Henderson's Newsletter
Human nature, psychology, social class, luxury beliefs, and more.
Over 45,000 subscribers
My book was selected as an Editor's Choice for Biographies and Memoirs by The Bookseller. They describe it as "trenchant and remarkable."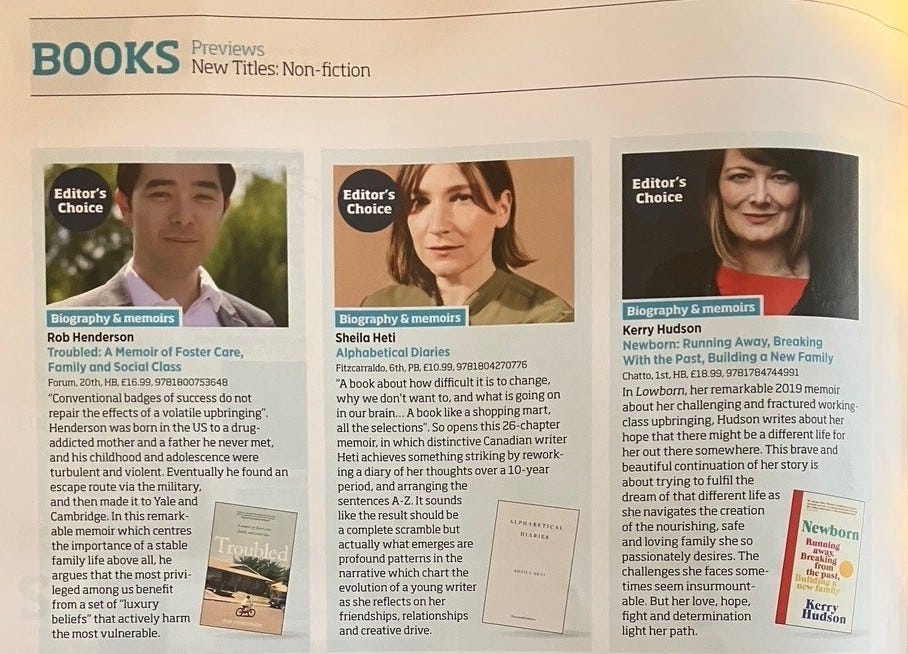 The latest Goodreads giveaway is still live—enter here for a chance to win an advance print copy of Troubled: A Memoir of Foster Care, Family, and Social Class.
---
From the archives:
Summarizing my productivity and output over the period of 2018-22. As I mention in this post, I continue to feel the impending sense that I have to make up for lost time.
---
Links and recommendations:
Applications at the University of Austin (UATX) are now officially open for prospective undergraduate students for the fall of 2024. Learn more here.
Follow me on Instagram here. The platform is less volatile and more chill than X/Twitter, so I post some spicier excerpts from my readings on my IG stories
---
Three interesting findings:
1. Children who lived in London during the Blitz and were sent away to the countryside for protection against German bombing fared worse than children who remained with their parents and endured nights in bomb shelters and frightening images of dead people. (source: The Body Keeps the Score by Bessel van der Kolk).
2. Men rated as less attractive earned 9% less than those with average looks; men who were rated as handsome earned 5% more than those considered to be average. For women, those rated as less attractive earned 5% less than women with average looks; women rated as attractive earned 4% more than average-looking women. (source).
3. Generally, young people in lower-income countries are more optimistic than young people in richer countries. Sixty-three percent of American youth are optimistic about the future of the world, compared to 88% in India. Forty-one percent of British youth are optimistic about future living conditions, compared to 85% in Mexico. (source).
To receive new posts, access more than 100 premium archived posts, and support my work, consider becoming a free or paid subscriber.